Get to know
telemetry data delivered
to your doorstep
Telemetry experts

LoRaWAN-based
communication
BLE 5.0 support

Efficient device
deployment
& management
Support for multiple
LoRaWAN regions

High-quality
products
made in EU
mobile application
Comprehensive management from account creation to device configuration
Convenient adoption of devices to the Yosensi Management Platform via Bluetooth or scanning the device's QR code
On-site management of devices, including configuration and firmware updates
Ability to test the connectivity of an added device in a LoRaWAN network
Convenient log viewing for each device
Customisation of device names for easy identification later
User-friendly interface and intuitive design
Devices in real use

We are a trustworthy partner, relied upon by companies all over the world. Currently, there are several hundred YO devices successfully measuring and sending data via LoRaWAN across Europe, the USA, Australia and New Zealand.
All our devices are manufactured
in Europe.
,
see our products!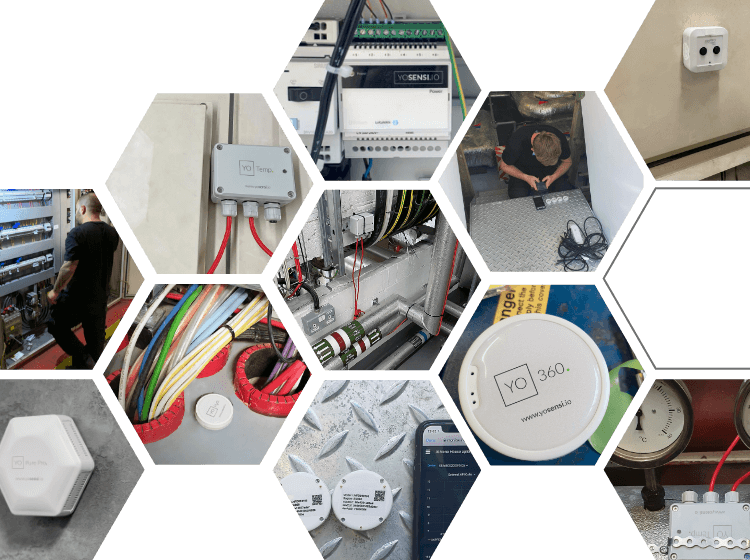 Product line of DIN
rail-mounted devices We know our craft
We create hardware.
We are engineers with up-to-date knowledge.
We are experts.
Contact us to talk about your project