Devices dedicated to the demanding industry. Remote monitoring of the working environment and device parameters guarantees quick feedback without having to send in specialists. Instant feedback allows for effective resource management.
YO 360
YO Pure Pro
YO Power
YO Pulse
YO Analog
YO Refrigerant Monitor
YO Airflow Pro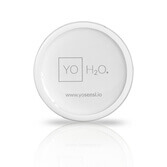 YO H2O
YO Distance
Plant room equipment monitoring

.
Smooth operation of machinery and equipment has a direct impact on the safety of the functioning of buildings, production lines, business in general. Minor anomalies are at the root of all technical failures - information serves as a basis for their prevention. The following devices are dedicated to plant rooms.